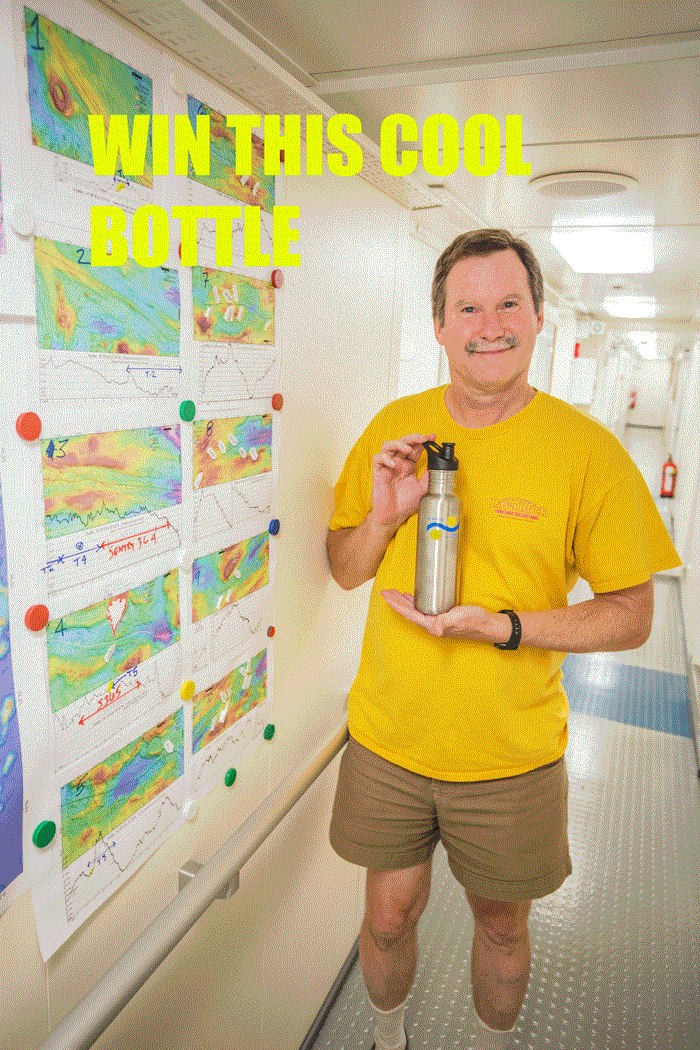 Ok someone at Schmidt Ocean Institute brought their marketing A-game to the table this week.  Posted just a few hours ago, SOI has added a new post to their website with real data and are asking citizen (scientists) to analyze the data themselves and predict where the biggest hydro-thermal plume to the current cruise will be discovered.
Participants vote via Twitter and then the scientists currently onboard the vessel decide who was correct/closest.  The winner even gets a stainless-steel SOI water bottle!
Nice work SOI! Way to drum up some interest in science, encourage your followers to dive deeper into the work happening aboard the Falkor and that animated gif… that's just solid gold!